All New "Super Fast Poker" for Android is released today.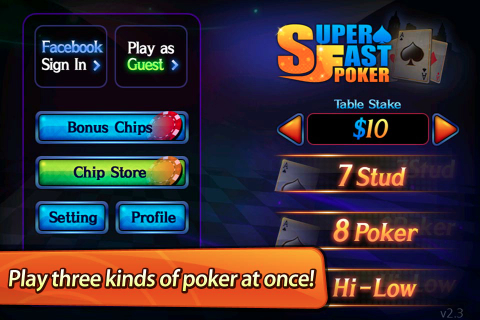 This is a classic poker game which can take a lifetime to master.
In 7_Card_Stud, players are individually dealt seven cards throughout the course of the hand,
but only the best five-card poker hand possible for each player is used to determine the winner.
You can feel world best super fast online poker.